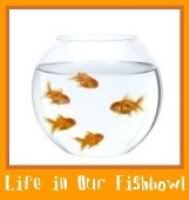 It is often debated as to whether or not a pastor's wife is CALLED to the ministry of being a pastor's wife. I've talked to women who are married to the pastor and they say that their husbands were called to the ministry but they were not. They had become bitter to the position that God has placed them in. When my husband was going to seminary I was able to talk to a lot of women who like me, were either anticipating or dreading (or both!) the day their husbands would become pastors. It was amazing to me how differently women viewed becoming a pastor's wife.
For me, I was REALLY excited! I had bought books about being a pastor's wife and devoured them! Every church that my husband went to as a potential candidate caused me to get excited and wonder if this church was the ONE. Ever since I was a teenager, I wanted to marry someone in the ministry. I did not care if it was a missionary, pastor, counselor, or create-your-own-ministry guy! I just knew that I wanted to be in the MINISTRY.
Ladies, whether you are a pastor's wife or not - we are ALL called to be what God wants us to be.
"Only let each person lead the life
that the Lord has assigned to him,
and to which God has
called
him.
This is my rule in all the churches."
"Each person" is CALLED! We all have different lives and jobs and positions. Mine just happens to be the job of a pastor's wife! But I'm also a mom and a blogger and a housekeeper and MANY other things! In my life, the life God has called me to, I am to PLEASE HIM! He gave me my life for a REASON!
I therefore, a prisoner for the Lord,
urge you to walk in a manner worthy
of the calling to which you have been
called,
So if you've been struggling with the position or life that you are living, remember it is a life that God Himself has assigned to you! He has great plans for you! So are Pastor's wives CALLED to their jobs? If they are a pastor's wife or will be a pastor's wife - YOU BET! But women are also JUST AS CALLED by GOD to be moms and wives and housekeepers and lawyers and doctors and plumbers and . . .