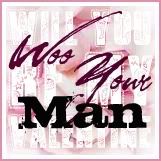 Is there a hobby or activity that your special someone does that you really don't care for?
Is there something that you've been holding back from him because you REALLY REALLY don't want to do it?
Consider giving him the ultimate gift - your participation or support in that activity even if you can't STAND it!
After all, you do LOVE him right?
If he loves model airplanes - give him tickets to an airshow, one for him and one for you!
Or if he loves football, give him a new football and let him teach you how to play and PLAY with him!
Or if he loves tent camping, give him that new sleeping bag he wants and include one for you too! Then GO with him!

Or if he loves a certain type of food, take him to his favorite restaurant and EAT IT!


If your hubbie loves those stupid humor movies, give him Nacho Libre and tell him you'll watch it with him. With no mocking.
I am NOT endorsing this movie!! ;0)
That's what I did. And guess what? It really wasn't SOOO bad because I wasn't
watching it for the joy of the movie (of which there is VERY little enjoyment!) I was watching it because I wanted to show my hubbie I loved him. It was for him, not me. What gift can you think of that your hubbie would be shocked to get from you because he knows how much you despise it?
In HIS Grip,
I am linked up with: