One of my hubbie's favorite Valentines involved this idea. I blew up TONS of balloons and put them in our bedroom. You could also put them all over your bedroom, his car (just make sure he will have TIME to get them out before he has to be somewhere!), his office, man-cave, wherever! Inside each balloon, I put a rolled up piece of paper with a little message or a coupon for him to redeem later. I used loving messages or sayings - some of which I found on Pinterest. You can check out my
Words of Wisdom board
for some that I love!
I handed him a pin and told him to pop them. He is not a fan of loud noises so it was funny watching him try to cover his ears with one hand and pop the balloons with the other. Just so you know, I was laughing WITH him!
The beauty of this project is you can fill the balloons without blowing them up and bring them anywhere and blow them up within a little while. So if you want to bring them to his office, or surprise him while he is in a store, or whatever, this is very portable.
You can also do this with helium - just add the papers and fill with helium. Perfect for delivering them to his office or work place. He may not want to pop them at work but as they wilt, he could check the messages!
Now I know this is for your man and all that but you could do this any time you have balloons! Birthdays, get well soon, hospital visit balloons, baby shower balloons, you could play a bridal shower game with them, whatever! You could put Bible verses inside, words of encouragement, praise or counsel.
In HIS Grip,
For more in the series click on this button!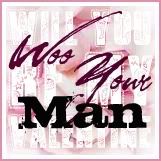 I am linked up with:
Subscribe by Email - Subscribe in a Reader - Twitter - Pinterest