I am a newbie pastor's wife and I have yet to master Sunday celebrations. So far we have had Easter, Mother's Day and now Father's Day and it takes a LOT more work than it used to!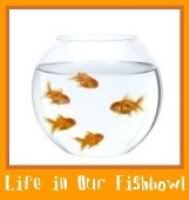 As a Pastor's family, we are running hard Friday until Sunday night. Then unlike the rest of the world, Monday comes and we breathe a sigh of relief! Today I read 4 Facebook status updates bemoaning the fact that it was Monday again. For me and for my hubbie (even though he goes to his part-time job Monday thru Wednesday) Monday is a welcomed day in our home!
So after my hubbie preached a message and after we had the regular talk about the mornings events and comparing notes of who talked to who and whats going on in different peoples hearts and lives, we went out for Chinese so we could quickly come back home and get ready for the evening service! Which last night was a cookout for Father's Day and my house needed cleaned desperately for the company! Father's Day was not really observed in our home yesterday. BUT it will be tonite! Because its Monday and I have the time to honor the wonderful father of my children! Hooray!
Most pastor's have a "day off." I use the term loosely because there is always a chance that he will have to do something church related on his day off. Several pastors use Monday as a day off. My husband uses Thursday because he holds a part-time job as well. If you don't know what day is your Pastor's day off - ask him! Then help him out by keeping the phone calls, the drop-by-to-talk-to-pastor trips, the planning church events or anything else that could interrupt his day off to another day.
Our church family has been wonderful this way and I'm thankful for it! Because that day off is so very special to us as his family. We don't even have school on that day! Because its daddy's day off!