I have been wanting to change the design of my blog for quite a while but finding the time to learn how to do what I wanted was quite demanding! So I took a little break first for our family vacation (which was wonderful!) and a few more days off from posting so I could focus on the design of my blog! Let me know what you think! Oh and if you haven't figured it out yet, the header is clickable so check out my different pages! And if you would like a prettier button to link to my page - here it is!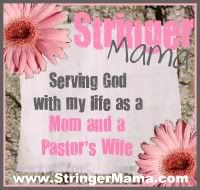 I have a lot of exciting things coming up - next week we start our first official day of HOMESCHOOLING!!! Hooray! So if you click on the homeschooling link above, you won't find much there yet - but next week you will! I'll be talking about the Pastor's kids and school, showing off our homeschool room and letting you in on our decision to homeschool!
Are you a new homeschool mom too? Let me know and we can cheer each other on!