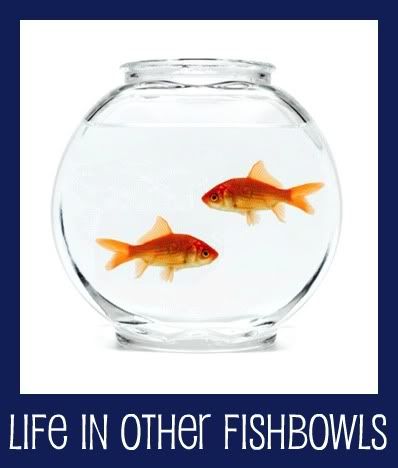 Introducing a new series! Life in OTHER Fishbowls! Today we are going to hear about the fishbowl of Pastor's wife, Heather Hooks! I love her honesty and passion she has for her church family!
1. When you discovered that you were going to become a pastor's wife, what was your response?
Fear! I thought I would not have any friends but God blessed me with the opportunity to talk with the widowed wife of the pastor of the church we were going to and she said there were two kinds of pastor's wives:
1. The pastor's wife that was afraid to be hurt and she kept everyone at arms length. She was a nice person but she would never get too close to any one person.
2. The pastor's wife that threw herself into everyone's lives and loved on them and when they hurt you or your husband she would cry for 2 weeks. I decided to be the latter.
2. When you first became a pastor's wife what surprised you the most?
The fact that the people really wanted to know the real me, even the flaws.
3. What do you love about being a pastor's wife?
Being able to support my husband in every aspect of his ministry especially keeping him encouraged which is
sometimes hard to do.
4. What is the hardest thing about being a Pastor's wife?

Having tough skin. I love my church members but sometimes they don't realize that when they attack your husband they hurt you too. it is difficult not to take things personally but I just remind myself that they don't "eat, sleep, and breath" the church. They have different lives during the week.
5. How has your life changed since being a pastor's wife?
My life has grown in many ways. It has shown me that I need to only look to God for my comfort because He is unfailing and as a pastor's wife there are expectations that you accomplish with very little encouragement of a job well done and I have learned in the words of Paul "to be content in all things."
Tell us a little about yourself!
I was the first person in my family to be saved. I grew up in a home filled with substance and physical abuse but God shielded me from ever becoming a victim. Then He used a friend's family to disciple me to grow and learn more since I had never regularly attended church before that. God led me to attend Faith Baptist Bible College and it was there that I met my husband. We were married after our junior year of college. Right after our college graduation my husband became the pastor of Yarmouth First Baptist Church and we have been there for the last 7 years. I now have 3 children and I love being a pastor's wife.
Thank you Heather for the peek into your fishbowl!