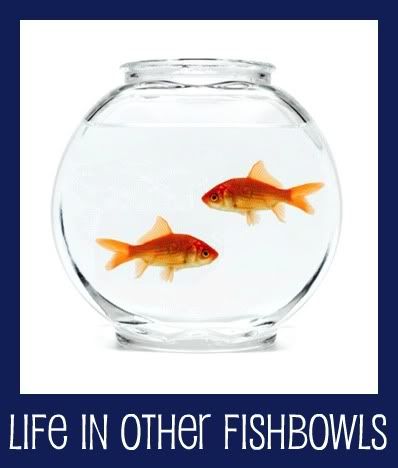 Dun-dun-da-Dun! Introducing Part 2 of Heather Hooks' interview about being a pastor's wife.
In case you missed the first part of Heather Hooks interview you can find it here.
6. How has being a pastor's family affected your children?
My children LOVE church but I must be sure to shield them from those late night conversations about difficulties. Because church is the first place my children learn their social skills they are very trusting of everyone they meet. The church has helped me to raise my kids and it is a blessing to be in this busy stage of life.
7. Is it easier or harder to grow in your spiritual walk with God as a pastor's wife?
I definitely think it is harder!!! Because your husband is the preacher! It is hard to respond to an invitation or an alter call. It is also difficult because others in the church come to you with their struggles and it is hard not to get yourself down because they are hurting. When I am counseling someone about an issue in their life I must recognize that I cannot bring those dark feelings home with me which is sometimes hard to do. I have learned to listen to scripture on CD while folding laundry and I also listen to other pastors sermons to learn as well.
8. What is the biggest ongoing challenge/s that you face as a pastor's wife?
The biggest challenge I face as a pastor's wife is BITTERNESS. I must always realize that I am serving God and I must rest in Him. As a pastor's wife you are expected to serve and the "thank you's" are sometimes few and far between. Bitterness creeps in when Satan has you dwelling on that small sin that was done against you. I feel that I am regularly attacked emotionally and I MUST stay close to God's Word to be encouraged.
9. What perceptions/standards do you think people have about pastor's families?
The biggest perception that I think people have is that we have all the time in the world to accomplish everything at church. As a mother of 3 kids under the age of 6 I am a very busy lady. I love serving God and I do so on a regular basis but I also am a homemaker and need to tend to the needs of my family. Which I am sure all stay-at-home moms know is a busy job. Balancing your church life and home life will always be a struggle but I focus on what will be of eternal value and it helps me to keep my perspective.
10. How do you and your family measure up to the perceptions people have about pastor's families?
I have always been REAL to my church family and they love me for who I am and I believe that I am harder on myself than they are. They understand that you are a sinner and going through struggles yourself and if you go to a godly woman in your church and ask for help they will fell honored to be a blessing to you. A church family is there to help one another and that even includes the pastor's family.
11. How has your relationship with your husband been affected by ministry?
I believe that ministry has made us grow closer. We are the only ones in our church that "eat, sleep & breathe" church and I know that the decisions made at church fall heavily on my husbands shoulders. I have been there to discuss and give him counsel on different decisions that are occurring in our church. I have been his sounding board. Most of the the time my husband just needs to talk about it out loud and he comes to a very Godly decision and other times he needs my advice or input. The most important thing I have realized about being a pastor's wife is that I must 100% be behind my husband's decisions ALL of the time. He needs that constant encouragement.
12. If you could choose any other job/position to replace being a pastor's wife what would it be?
I would not change being a pastor's wife because I have grown so much as a person. God made this position to be difficult but I remind myself of my life verse 1 Corinthians 10:13, "No temptation has overtaken you except such as is common to man; but God is faithful, who will not allow you to be tempted beyond what you are able, but with the temptation will also make the way of escape, that you may be able to bear it." This verse reminds me that God thinks I can handle being a pastor's wife and this is the best place for me to grow. God uses trials and tests in my life to grow me and teach me and I know that I have grown more in the last 7 years than I would have in a different profession. I love being used by God.