I read the words,
"And I just wanted to ask a big question,
It is serious Ann, you didn't expect this today!"
I looked up slightly confused but yet hopeful and he pulled out a ring (a real one!) and said "Ann, will you marry me?" I was overjoyed and forgetting all about the ring I leaned over and wanted to do what was natural and hug him the way I had been doing. He was anticipating our first kiss and we totally bonked into each other face to face. The first kiss was definitely nothing spectacular unless you want to say it was memorable! As the day wore on, we definitely got it down just right!
He put the ring on my finger and we were engaged. We had only been dating for eight weeks. But let me tell you ladies, when you KNOW that this man is the man that God has determined for you, you KNOW. You don't have to wait once you hit that point. And we didn't!
22 weeks later on November 12th, we had the most beautiful and special wedding ceremony EVER. We spent a mere $3,000 for EVERYTHING - yes you can have a gorgeous cheap wedding.
My daddy and me
The bridal party!
We gave the guys "permission" to score our kiss :0) Only one of the guys had his nine upside down - but he fixed it! hee hee
Our best man decided to have a kissing basket because we were so broke - which we were! For money put into the basket - we kissed. We got $300 in that basket!! Funny thing was, we did not get tired of kissing!
By the way, there is a reason most people do not use rice at their weddings. It HURTS!!! Think little tiny ROCKS being thrown at you!
Another memorable moment was we had to leave TWICE! On our way to our honeymoon, we realized that we had forgotten to sign the marriage license!! Oops! Had to do that!
So this it the end of the beginning - the continuations are still going on and I love my husband more now than I ever loved him on that beautiful memory day. I am such a blessed wife to have a man like I do. I wouldn't change him one bit because his shortcomings are defining and growing me and his strong points build up on my weak ones. Thank you for joining in on my love story! and thank you
Sam Stringer
for being my man! I love you forever and ever babe!
If you are a Ministry wife: Pastor's wife, youth Pastor's wife, evangelist's wife, or a Missionary wife, LINK-UP a recent post - ANY TOPIC - from your own blog so we can blog hop and meet one another! Oh, and be a sweetheart and include this button so other Ministry wives can get in on the fun too and so you will qualify to be featured! There are not many Ministry Wives who are linking up and there are even some linking up that I'm not sure they are ministry wives or not so please make it public somewhere on your blog so I can find it! Otherwise, I may have to do some deleting and that would be sad!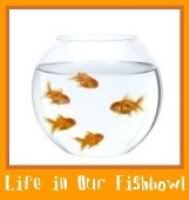 Love you all and I pray for my readers often!
In HIS Grip,